Privacy statement De Boem (Stichting Kringloopwinkel Amstelveen De Boemerang)

Why does De Boem have this privacy statement?
Personal data is processed through our website, our services and / or because you provide these to us yourself. We consider careful handling of personal data of great importance. In this privacy statement we therefore explain as clearly as possible which personal data we collect and use from you and for what purpose. We recommend that you read this privacy statement carefully.
When processing personal data, we adhere to the requirements of European and Dutch privacy legislation. This means, among other things, that:
We clearly mention for what purposes we process personal data. We do this via this privacy statement;
We our limit the collection of personal data to only the personal data necessary for legitimate purposes;
We get you first ask for permission to process your personal data in those cases where your consent is required;
We take appropriate security measures to protect your personal data and also requirements of parties that process personal data in our order;
We, in our role as processor, only process the personal data for the purpose designated by the customer / principal and with the means chosen by the customer.
What personal data does De Boem have about me?
The term personal data refers to information with which a person can be identified.
We process the following personal data for the purposes stated in this privacy statement:
First and last name;
Address;
Phone number;
Email address (if applicable);
Date of birth (if applicable);
Gender / Salutation (if applicable);
Company name and company function / title (if applicable);
Personal data as described in the cookie policy.

Why does De Boem need my personal data?
We do not collect or use your personal data for purposes other than the purposes described in this privacy statement, unless we have obtained your permission in advance.
Use of our services / delivery of products
In order to use our services / products, it is necessary that you provide us with personal data. We then process this personal data for the following purposes (falling within the conclusion and execution of the agreement):
- Sending of offers;
- Invoicing;
- Surveys;
- Answering questions about our services and goods;
- The collection or delivery of goods at your home;
- Making appointments
2.Use for direct marketing about our services / products
We may use your data for direct marketing purposes. For example to promote contact, e-mail marketing, etc.
3. Use to send our newsletter
We also offer (now or in the future) a newsletter to inform interested parties about our services and activities. Every newsletter contains a link with which you can unsubscribe. Your e-mail address will only be added to the list of subscribers with your permission.
These personal data are kept for as long as necessary to provide our services / products. The data will then be deleted, unless a legal retention obligation applies.
4.Use for application process
We collect and process data from applicants for the purpose of the application procedure. This is done on the basis of performance of the employment contract, which also includes recruitment, selection and the application procedure.
Your personal data will then be deleted no later than 4 weeks after the end of the application procedure if you unfortunately did not get the job. If we have your permission to keep the data longer, for example because suitable functions may become available in the future, this period will be one year.
Does De Boem subject me to automated decision-making?
Automated decision-making
De Boem does not process your personal data on the basis of automated decision-making.
Can I withdraw my consent?
If processing is based on your consent, you are entitled to withdraw it at any time (without retroactive effect). Please contact us using the details below.
When you withdraw your consent, this means that you can no longer use our services.
Will my data be provided to third parties?
We only use third parties - if necessary - to carry out our (business) activities. If these third parties have access to your data, we will always take appropriate measures to ensure that your personal data is adequately protected and is only used for the intended purposes. Selling your personal data never happens.
When carrying out activities, we use the following third parties with whom we may share your personal data:
Hosting / e-mail and document storage ICT parties;
Online planning software (collection / delivery of goods);
Transfer of personal data to parties outside the European Union will only take place to parties / countries that offer an adequate level of protection for the processing of personal data in accordance with the relevant legislation. These parties, such as google, are "EU-US Privacy Shield" certified.
How does De Boem ensure that my data is protected?
De Boem has taken appropriate technical and organizational measures to protect the personal data you provide against unlawful use.
These measures include, but are not limited to:
De Boem ensures that its network connections are secured (SSL);
Personnel and third parties are obliged to observe secrecy;
Access to personal data is limited to certain authorized persons;
Encryption;
Backups;
For more information about our security, please contact us using the details below
Does De Boem use Cookies?
For all information regarding the use of Cookies click here.
Can this privacy statement be changed?
We reserve the right to make changes to this privacy statement. It is advisable to consult this privacy statement regularly so that you are aware of these changes.
What are my privacy rights?
You have the following privacy rights:
The right to access your personal data;
The right to change your personal data;
The right to have your personal data deleted;
The right to request a data export of your personal data (which you have provided to us yourself);
The right to request correction or addition (instead of "limitation"?) Of your personal data (motivated);
The right to object to the processing of your personal data (motivated).
Request
You can submit a request using the information below.
We are obliged to verify your identity. We therefore request that you enclose your identity card or driving license. Make sure that your passport photo and citizen service number have been made invisible and state that it is a copy. You must also state in your request on the basis of which grounds you are submitting the request.
What responsibilities do I have myself?
It is also your responsibility to ensure that the personal information you share with us is accurate, complete and up to date. It is also important that if you share personal data of others with us, that you are sure that you are allowed to share this data with us. You are responsible for this yourself.
Can I file a complaint?
Do you have a complaint about the processing of your personal data? Then we would be happy to discuss this with you. Under privacy legislation, you also have the right to submit a complaint about incorrect processing of your personal data to the Dutch Data Protection Authority. For more information, please contact the Dutch Data Protection Authority
How can I reach De Boem: our contact details?
For questions or requests about this privacy statement or about your personal data, you can contact us at any time using the details below.

De Boemerang Recycling Shop Foundation
Grinding plant 8
1185 ZB Amstelveen
info@boemerang.nl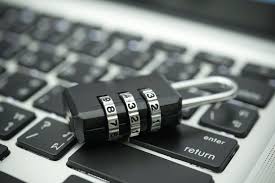 Foundation Recycling Store Amstelveen De Boemerang
Maalderij 8, 1185 ZB Amstelveen
Chamber of Commerce: 59673508
VAT NO: NL853598824B01
Bank: NL89RABO0150154550 in the name of Stg. Recycling store Amstelveen